This is easily a favotie meal in our house. It's light and so yummy. The lemon sauce is so good and it all comes together really nicely. It would really take it up a notch with fried rice too. YUM.
I wish I could remember where I find some of my recipes, but this one draws a blank, I just made it one night and I had friends for dinner and everyone loved it, so it was a win, and I've been making it ever since.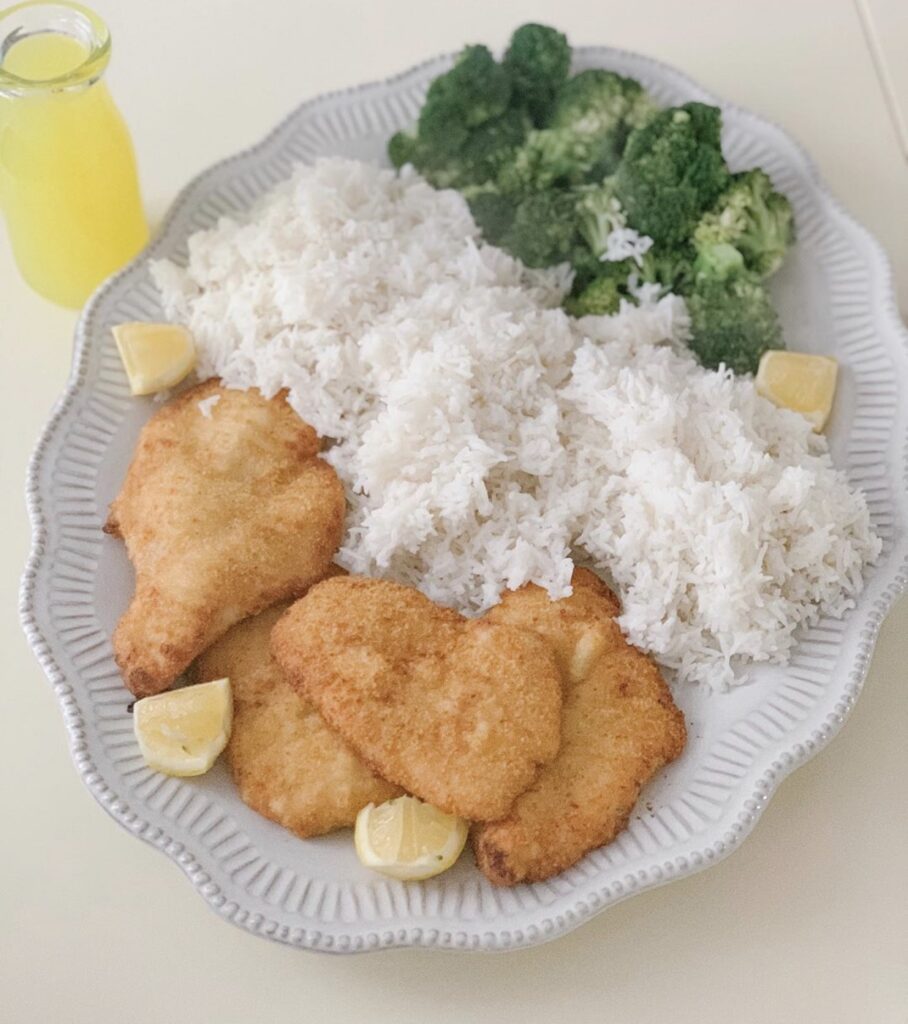 I always use basmati rice with almost any rice I make. I love it because it tastes really good, but it also cooks really nice, the rice is fluffy and doesn't sick together. I love to use it in my rice pudding too, Oh MY!!!