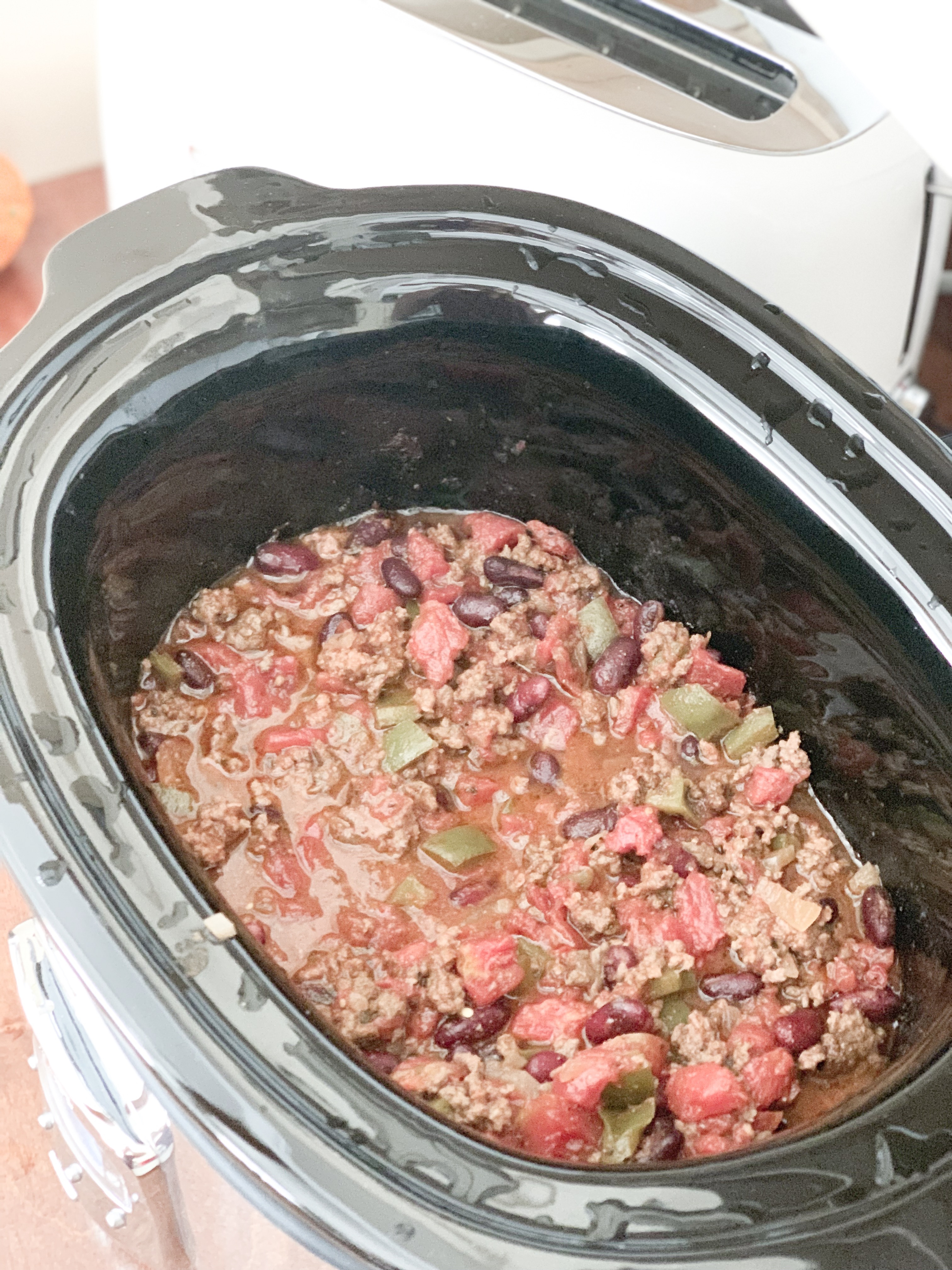 I'm making chili tonight for dinner. I haven't used this recipe before, I went to taste how it was doing and WOW it's good!! Now I know people go crazy over a good chili recipe and by no means, is this probably the best there ever was, but it's delicious for a family fall dinner! I'll be serving mine with baked potatoes, corn bread and salad. It would even be good over noodles! Yes, I just said that! Yum!
.
1 pound ground beef
1 onion – chopped
1 green pepper – chopped
Sauté in pan.
Add in the following:
1-1/2 tablespoons chili powder
1 tablespoon garlic powder
1 tablespoon cumin
2 teaspoons oregano
2 teaspoons cocoa powder
1/2 teaspoon cinnamon
Stir to combine.
Add in:
28 ounce can diced tomatoes
1-15 ounce can dark red kidney beans – drained and rinsed.
Move to crock pot and cook on low for about 8 hours. Can add water to thin if needs be. (Based on the humidity where you live)
Serve hot – any way you like. Happy Eating!x ⭐️
2 cups yellow corn meal
2 cups all purpose flour
1/2 cup sugar
2 tablespoons baking powder
2 cups buttermilk
1/2 cup butter – melted
1/2 cup honey
4 eggs
Lightly butter or spray a 9×13 pan.
Whisk the dry ingredients together to blend.
Stir in all the rest of the wet ingredients. Stir just until everything is combined, don't over mix.
Bake 400° for about 25 minutes, or until risen, golden, and just beginning to pull away from the sides of the pan. The center should spring back when touched, and a toothpick inserted in the center should come out dry. You don't want to over-bake cornbread, it can dry out quickly, so check it on the early side. Let cool on a rack. Serve warm. Happy Eating!x
Can add in pickled jalapeños or – cup cheddar cheese – grated for a fun twist.