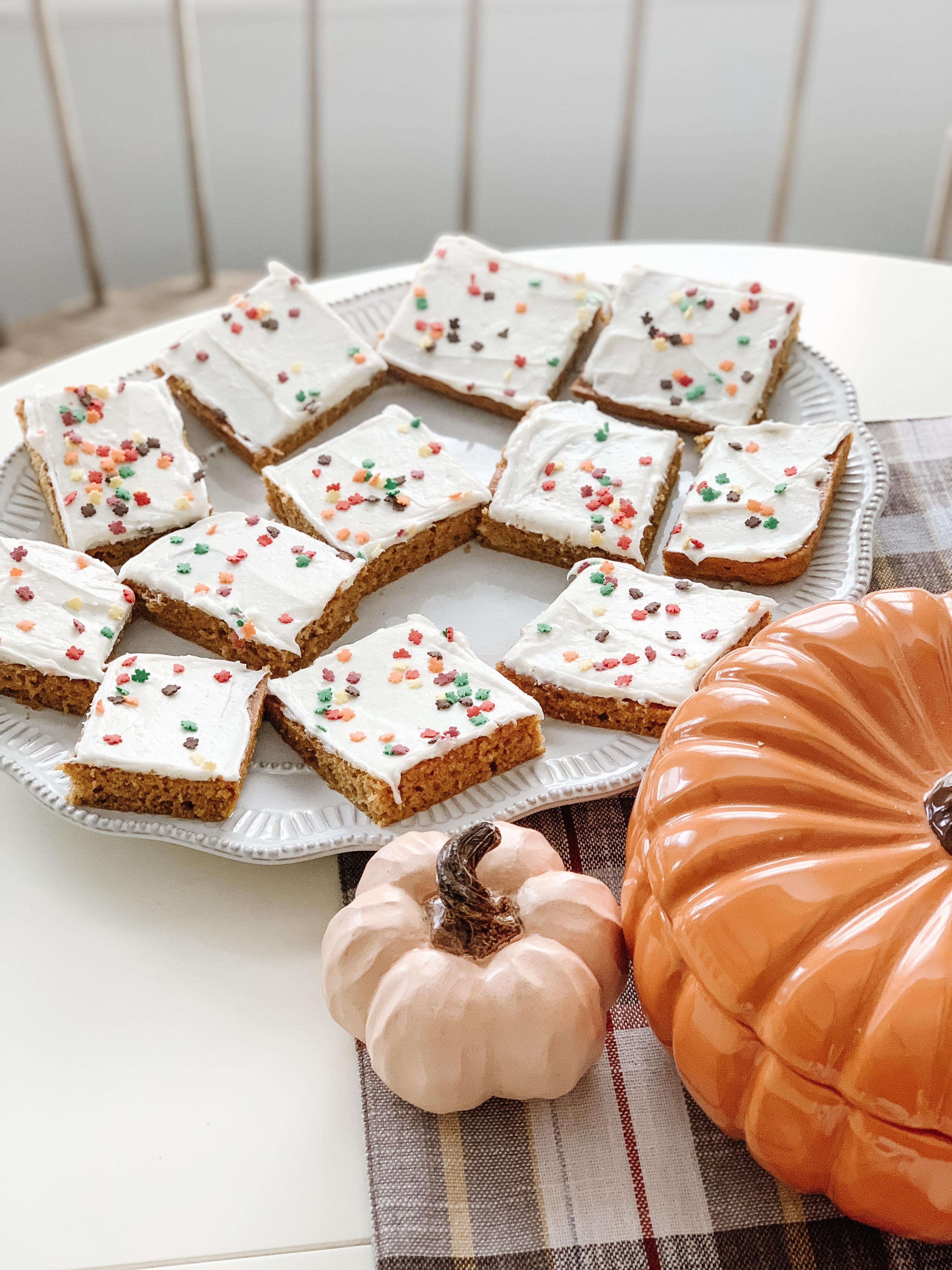 Fall is in the air in New York and these are the perfect treat and make the house smell just the way Fall should. ??
.
.
Sheet Pan Pumpkin Bars!x
.
.
4 Eggs
1 Teaspoon Vanilla
1-1/2 Cups Sugar
1 Can Pumpkin (plain)
1 Cup Veggie Oil
.
.
2 Cups Flour
2 Teaspoons Baking Powder
1 Teaspoon Baking Soda
2 Teaspoons Cinnamon
1/4 Teaspoon Ground Ginger
1/4 Teaspoon Nutmeg
.
.
Combine first list of ingredients into a large bowl and whisk until smooth. Add the second list of ingredients into the wet mixture and also whisk to combine. Spread batter onto a sheet pan sprayed with non stick spray. Bake 350° for about 20-25 minutes. Remove from oven and let cool completely before frosting!
.
.
Frosting
10 Tablespoons Butter – soft
8 Ounces Cream Cheese – soft
3-1/2 Cups Powder Sugar
1/2 Teaspoon Cinnamon
1-1/2 Teaspoons Vanilla or Vanilla Bean Paste
Combine list of frosting ingredients into medium bowl. With an electric mixer combine until you have a smooth frosting! Frost the cooled pumpkin bars. .
.
Slice the pumpkin bars to your liking and serve. Happy Eating!x ⭐️