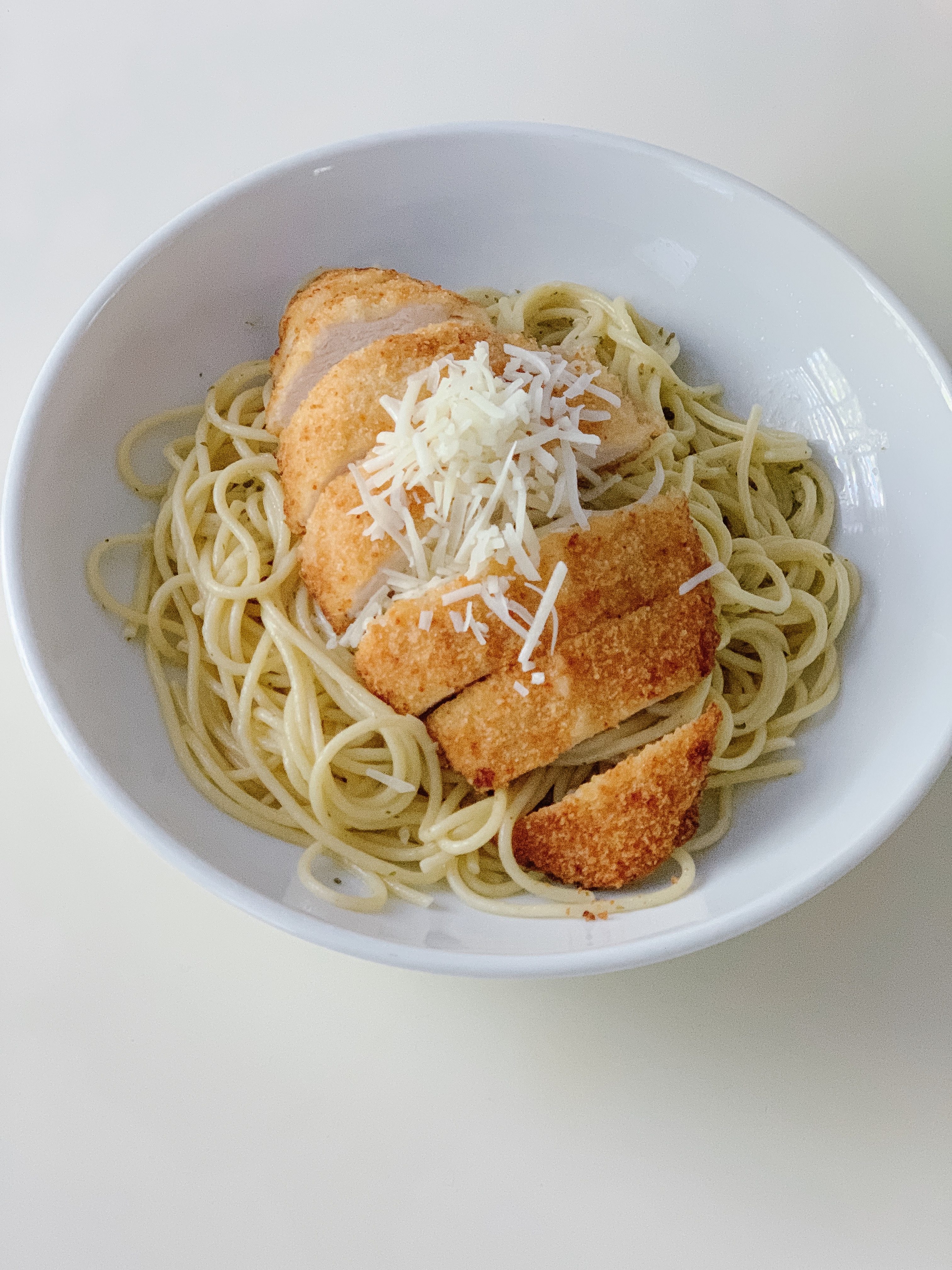 We had this for dinner last night and my daughter ate it up, so it's a win!! We love pasta at our house. It's one of our favorites. It's still cold here in NY, so I'm taking advantage of warm meals still, although basil is a great summer herb. I always buy a plant and leave it in my window all summer and it feed us! (basil loves the hot sun and it drinks from the bottom, so place it in a bowl and water the bowl and it will drink from that) I'll be posting some yummy salads and lighter food soon!!
1 Pound Spaghetti – cooked according to package, drained
1/4 cup pesto – bought or homemade
1/2 cup heavy cream
4 breaded or grilled chicken breasts – cooked, sliced
Place the cream in a small saucepan over medium heat. Add the pesto and stir. Simmer for about 5 minutes until slightly thickened. Toss spaghetti right before serving (too soon and the spaghetti will soak up the liquid and you won't have sauce.) Place the grilled or breaded chicken on top of your pesto spaghetti. Serve hot.
– my pesto recipe
Blend the following in as food processor
1/2 cup pine nuts
2 Ounces Basil leaves – about 4 cups lightly packed
1/2 cup parmesan cheese – shredded
1/2 cup olive oil – this might vary based on the thickness you like.