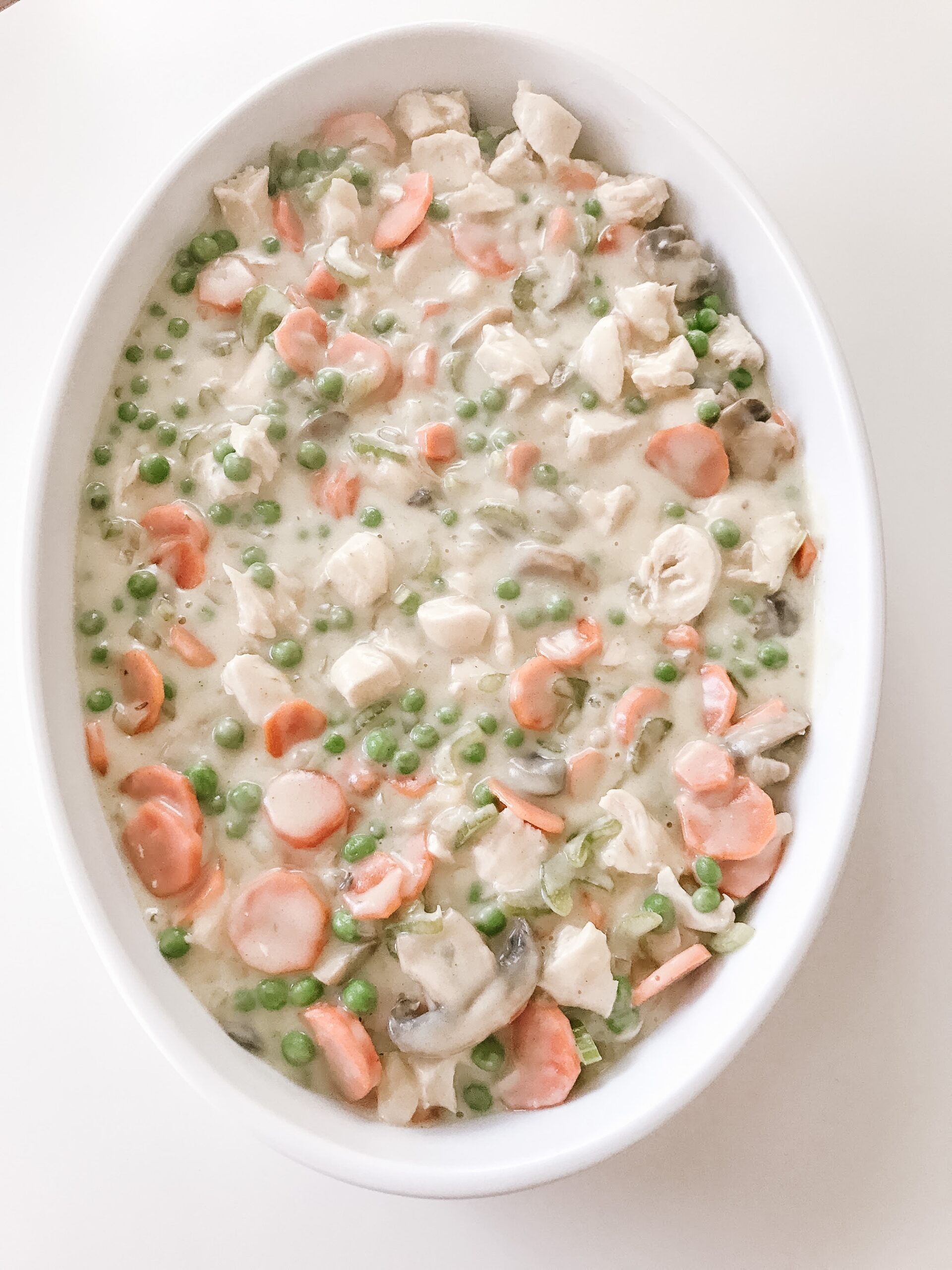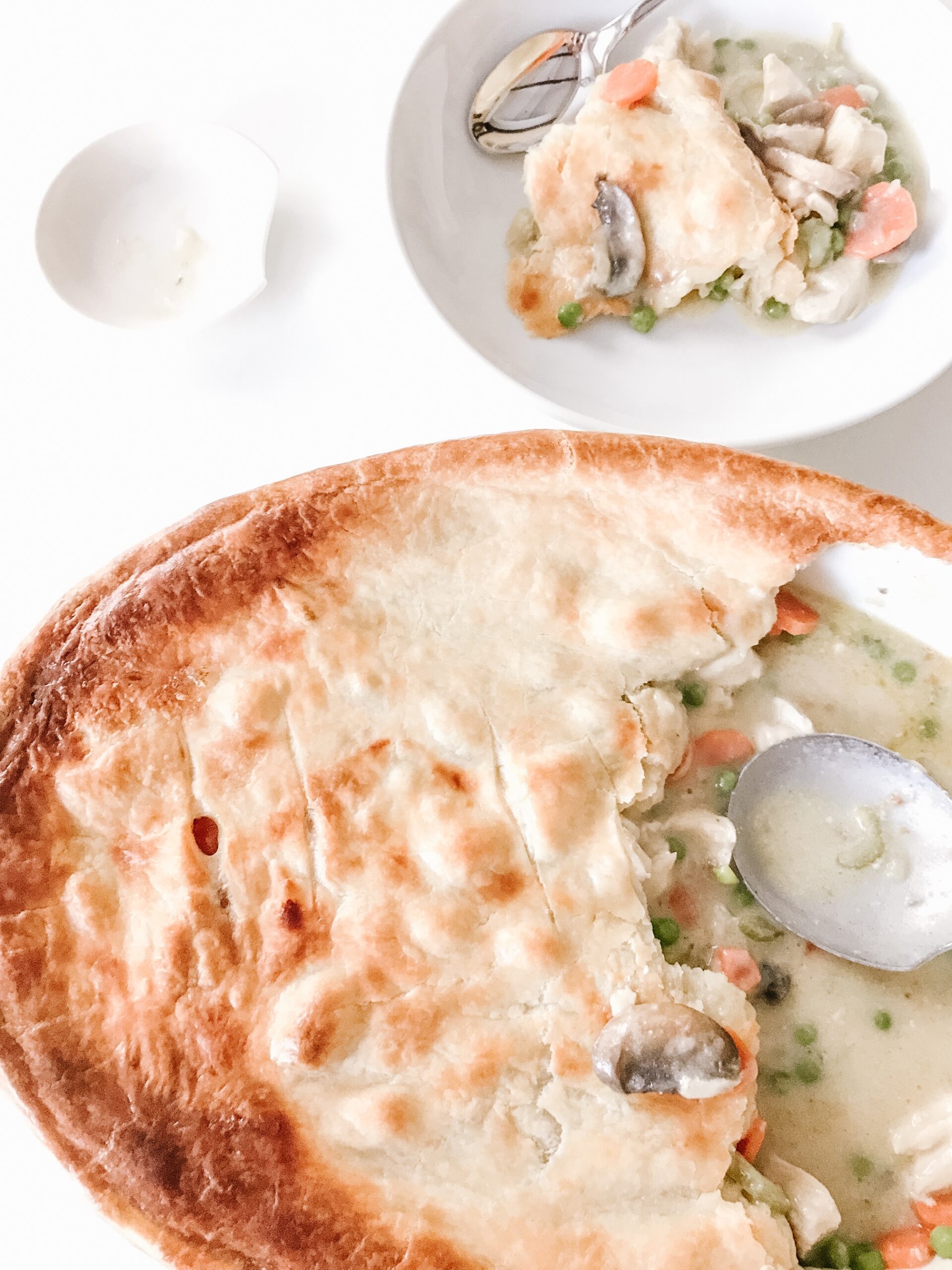 1 pie dough recipe
8 tablespoons unsalted butter
1 medium onion – diced
3 carrots – pealed, diced
1-1/2 cups sliced mushrooms
1 stalk celery – diced
1 cup frozen peas
1/2 cup flour
2 cups chicken stock
1/2 cup half and half
1/4 teaspoon dried thyme
1 pound chicken – cooked, cubed
Melt 2 tablespoons butter in medium saucepan over medium low heat, Add the onions, carrots, mushrooms, and celery, sauté for 15 minutes. Add the peas and then remove from heat. Add the cooked chicken. Transfer to a medium bowl.
Preheat oven to 375°
Melt the remaining 6 tablespoons of butter in the sauce pan. Add the flour. Stir for about 2 minutes, until it becomes a blonde color.
Little by little stir in the chicken broth, whisking to create a creamy sauce.
Whisk in the half and half, thyme, then cook, stirring frequently, for about 10 minutes. Add the cooked chicken and veggies from the bowl.
Place that saucy chicken mixture into a casserole dish, layer your prepared pie dough on top. Bake for 30 minutes. Remove from oven when crust is cooked and golden brown. Cool about 15 minutes. Serve hot. Happy Eating!x