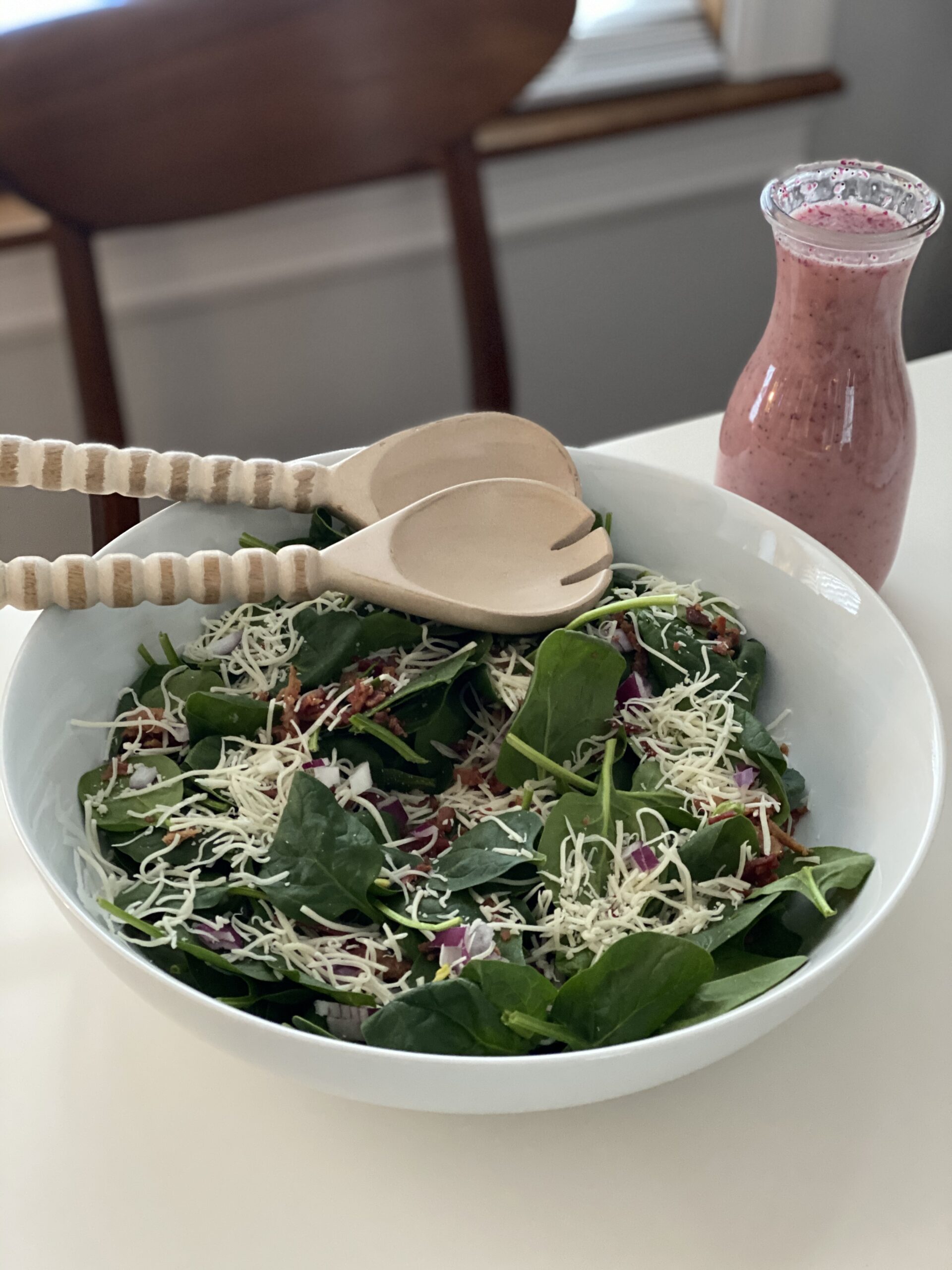 A good salad is always a win for me, I love salad as much as good pizza! This recipe was given to me in 2010 and it's still a favorite. I think it's the homemade dressing that's the key!
.
Spinach Red Wine Vinaigrette Salad .
bag of baby spinach
3/4 cup Swiss cheese – grated
1 package Bacon – cooked – diced (I like to take my raw bacon, cut it into small pieces and THEN fry it in a pan. A lot less mess!)
1/4 red onion – diced .
Toss everything into a salad bowl.
.
Dressing
1 cup sugar
1 cup veggie oil
1 cup red wine vinegar
1 teaspoon mustard powder
1/4 of a red onion – diced
1 tablespoon poppy seeds .
.
Put everything into a food processor or blender and blend. It makes a lot more than you need for your salad, but it's just so yummy. Sometimes I just dip bread into it. ?