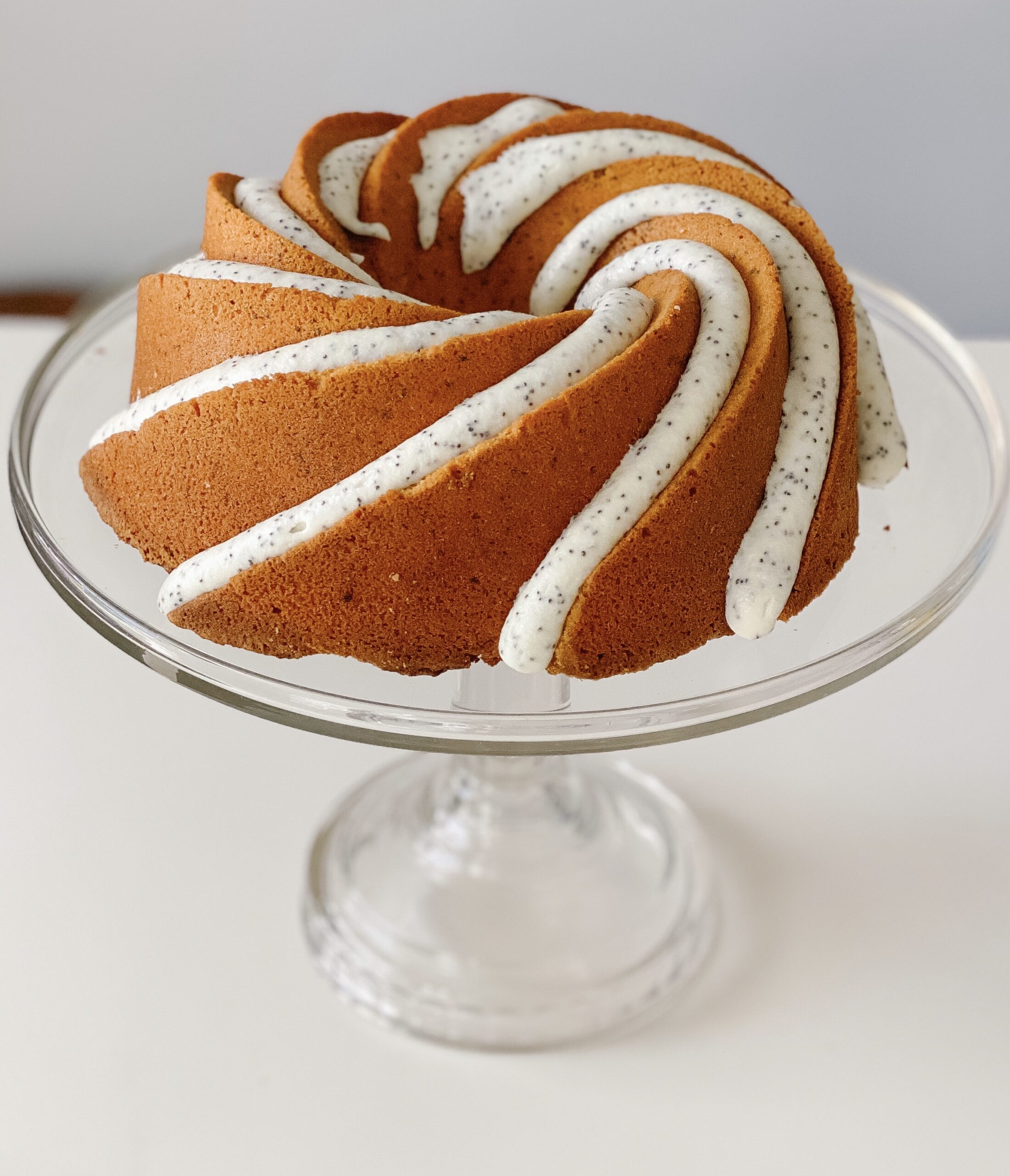 3 cups sifted cake flour
1 teaspoon kosher salt
2 sticks unsalted butter, at room temperature
2½ cups granulated sugar
6 extra-large eggs, at room temperature
2 teaspoons pure vanilla extract
2 orange zest and juice of orange
1 cup heavy cream
2 tablespoons poppy seeds
DO NOT preheat the oven. Place a rack in the oven so the cake will sit in the center. Generously spray a 12-cup bundt pan with the baking spray.
Sift the cake flour THREE times. Set aside.
In the bowl of an electric mixer fitted with the paddle attachment, beat the butter and granulated sugar on medium speed, until the mixture is light yellow and fluffy. With the mixer on medium-low, add the eggs one at a time, mixing well after each addition. Mix in orange zest and juice of the orange. With the mixer on low, add the flour mixture in thirds alternately with the cream, beginning and ending with flour and scraping down the sides of the bowl to combine. Add the poppy seeds.
Pour the batter into the prepared pan. Place in the cold oven. Turn the oven to 350° and bake for 50 to 55 minutes, until a toothpick comes out clean. Cool in the pan for 10 minutes. Carefully remove the cake to a baking rack, rounded side up, and allow to cool completely.
Frost as desired.
Frosting
1/2 stick butter – soft
2 cups powder sugar
Juice from an orange as needed
2 teaspoons poppy seeds
Mix everything together with a hand mixer in a small bowl.