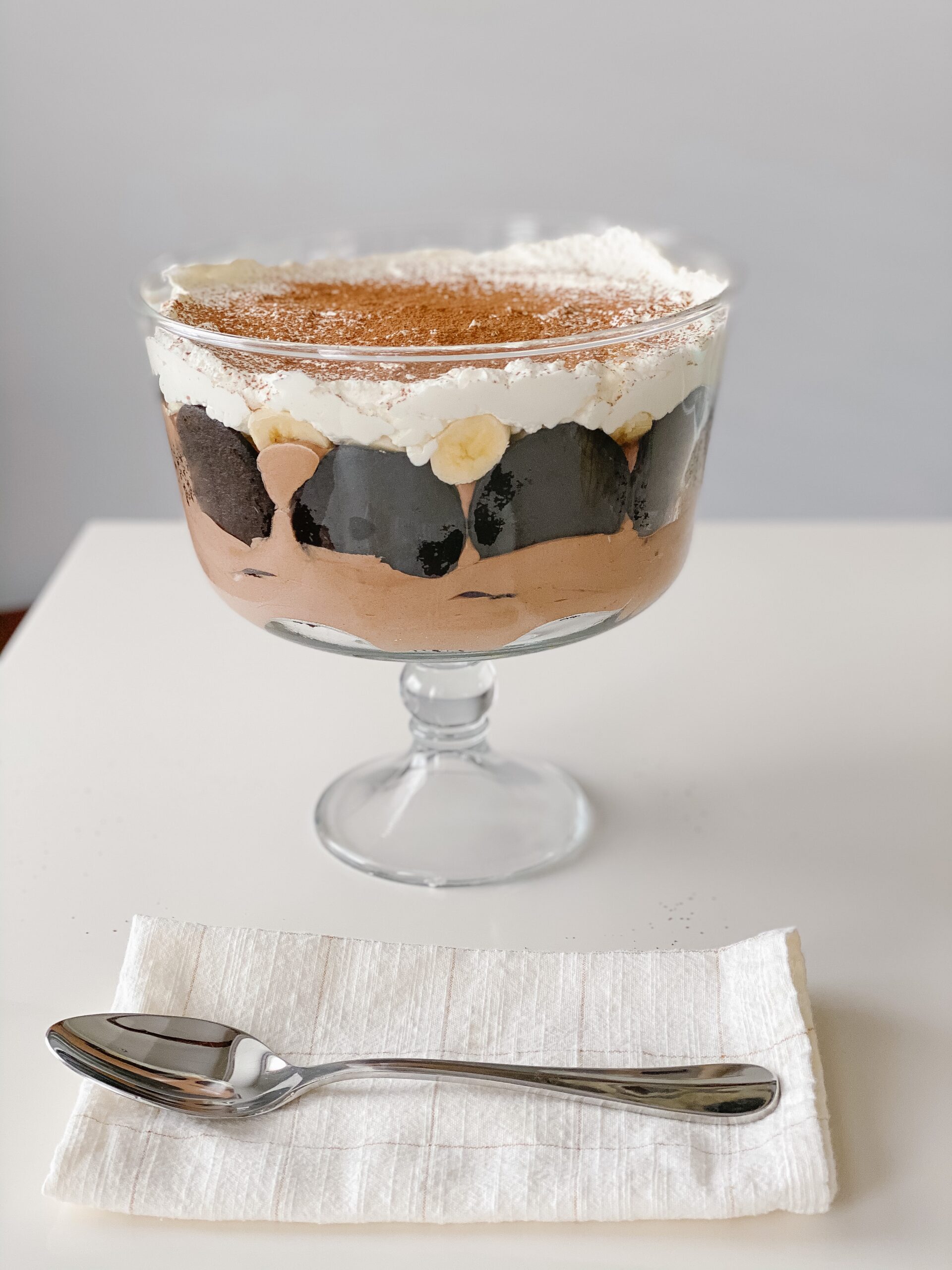 1 package famous chocolate wafers
1 can condensed milk
1 cup water
3.9 ounce chocolate pudding
3 cups heavy cream – whipped
3 tablespoons cocoa powder
2 cups whipped cream
2 tablespoons sugar
1 tablespoon vanilla bean paste
4 bananas – chopped
In the bowl of a stand mixer beat the water and condensed milk until mixed. Add the chocolate pudding and beat until pudding dissolves. Cover and refrigerate 2-3 hours or overnight.
Beat whipped cream until stiff peaks. Fold in the 3 tablespoons cocoa powder. Then fold into the cold refrigerated pudding.
Beat remaining 2 cups cream, sugar and vanilla bean paste in clean bowl. Set aside.
Layer cookies on bottom, then pudding, bananas, and keep repeating until you have about 3 layers and pudding is all gone.
Top with fresh whipped cream.
Serve cold. For breakfast in dyer times. 🙂