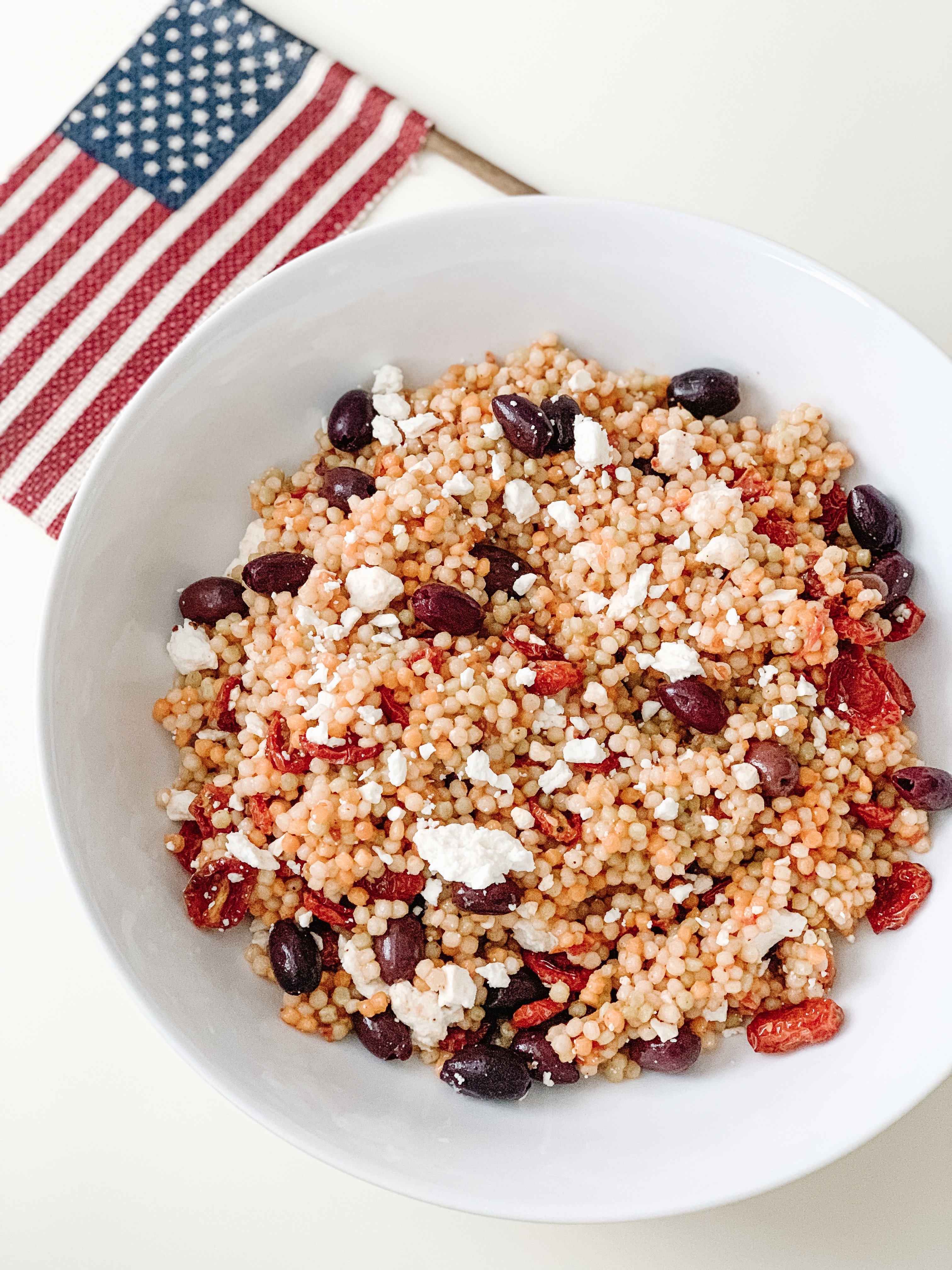 2 cups tri-color pearl couscous
3 cups water
Bring water and 1 teaspoons salt to a boil. Add couscous. Simmer for about 10 minutes with the lid on. Toss with a drizzle of olive oil. Place in fridge.
1/2 cup cherry tomatoes – roasted
3 cloves garlic
1/4 cup olive oil
1/4 cup warm water
1/4 teaspoon black pepper
1 tablespoon lemon juice
Combine list into a blender. Blend into dressing.
1-1/2 pints cherry tomatoes – Roasted
1/2 cup kalamata olives – pitted
1/2 cup feta cheese
1/2 cup cucumber – diced (optional)
Toss this list with the cold couscous and the dressing. Serve cold. Happy Eating!x