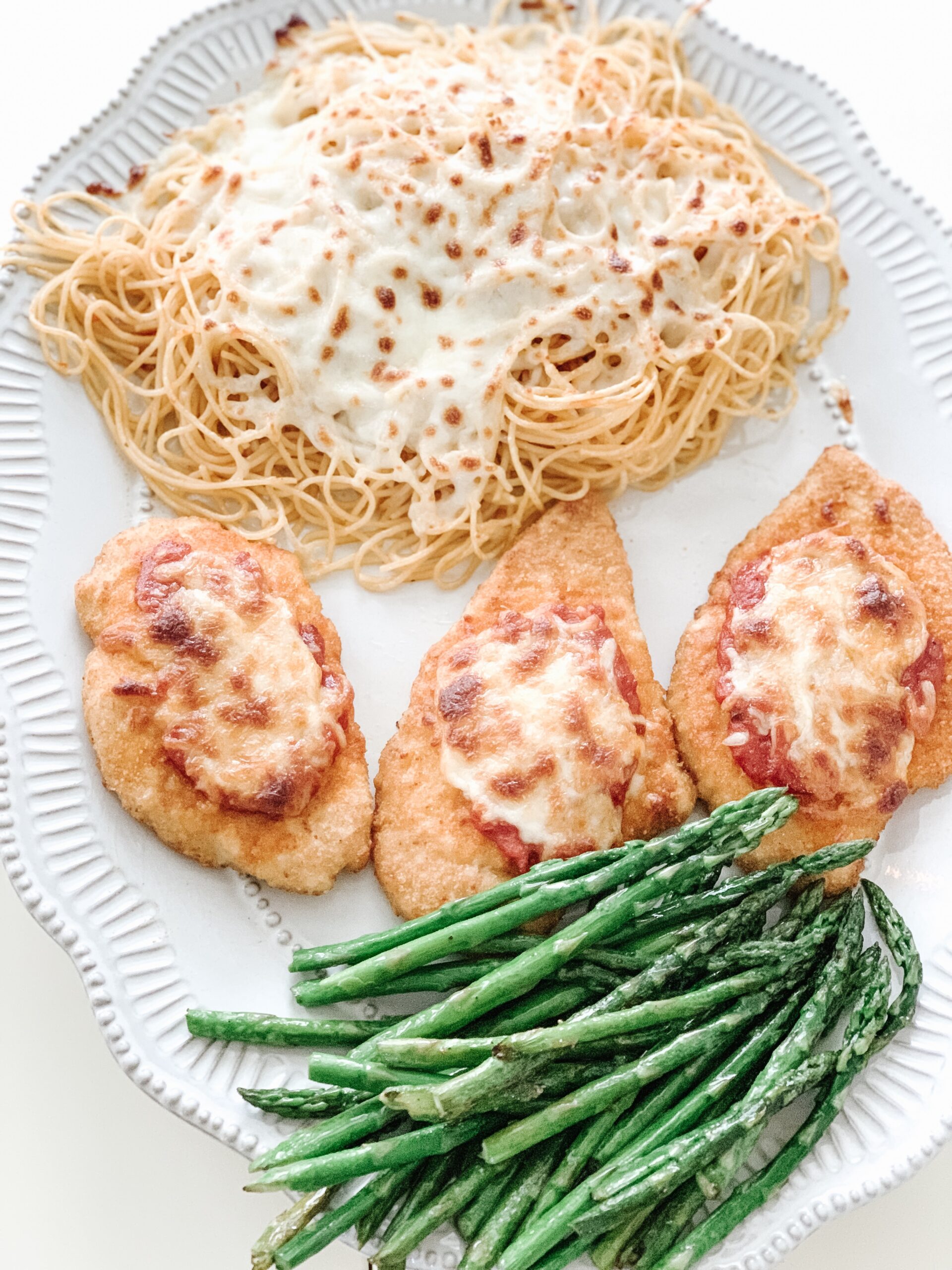 .
1 Pound Spaghetti
8 Tablespoons Butter
2 Tablespoons Basil
1 Tablespoon Oregano
3 Tablespoons Spaghetti Sauce – I used Rao's
1/2 -1 Cup Mozzarella Cheese
.
Cook spaghetti according to package directions. Drain. Melt better in small sauce pan over medium heat. Add oregano, and basil. Toss spaghetti with butter so it becomes nice and glossy all over spaghetti. Add just enough sauce to tint it red, about 1/2 cup. Add a little bit at a time. (remember you can always add more, but you can't take any back) Put spaghetti onto an oven safe dish, top with cheese. Broil the cheese for about 5 minutes. Watch it close so it doesn't burn. .
.
4 Beaded Chicken Breasts – I bought mine
4 Tablespoons Spaghetti Sauce
1/2 – 1 Cup Mozzarella Cheese – shredded
.
.
Place the breaded chicken breasts onto a sheet pan. Bake at 425° for about 20 minutes (mine were raw). Pull out of oven and top each with about 1-2 tablespoons spaghetti sauce. Just enough to cover the top. Add cheese to each one. Place back in oven at 425° for about another 5 minutes. Serve with spaghetti and a nice green veggie or salad. Happy Eating!x ⭐️