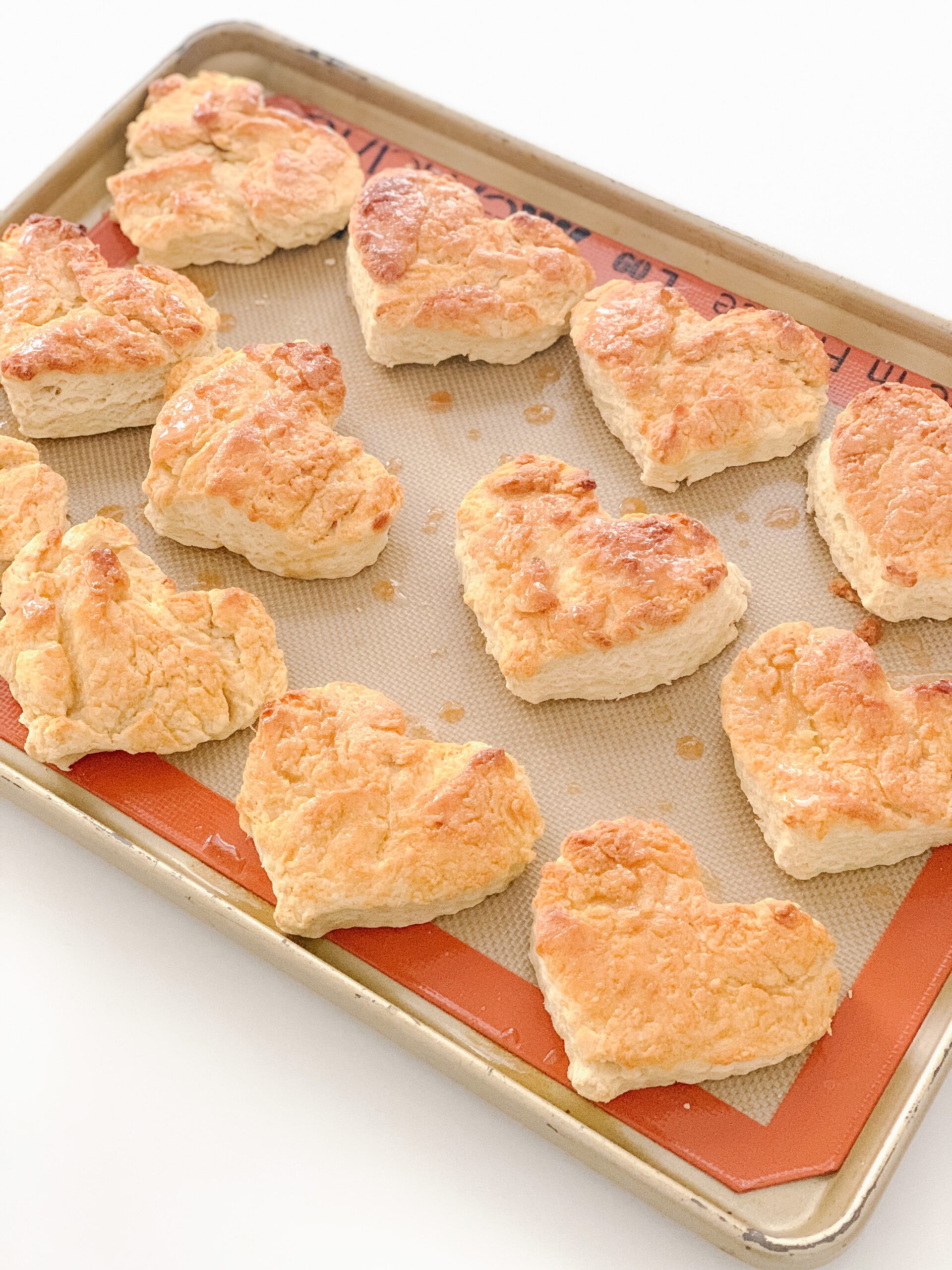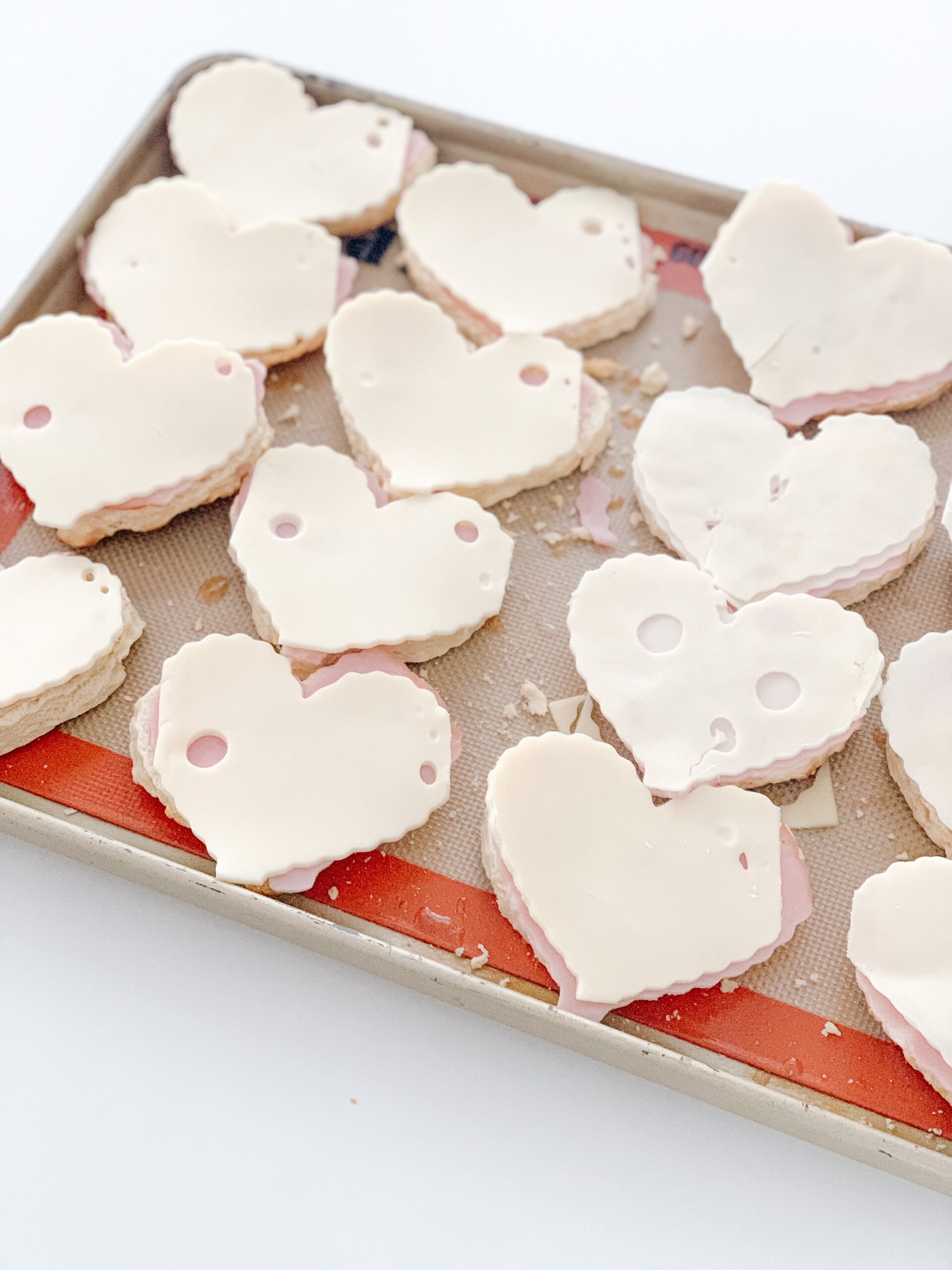 5 cups flour
1 tablespoon sugar
5 tablespoons baking powder
10 tablespoon butter – frozen
1-3/4 cup buttermilk
6 tablespoons butter – melted – for brushing.
2 tablespoons honey
Melt better and mix with honey. Set aside
Whisk flour, sugar and baking powder in a medium bowl. Using a box grater, grate the butter into the flour mixture, gentle toss with your hands. Add cold buttermilk and gently fold with the wooden spoon. The less you work this batter the better. Turn dough out into counter. Pat into a square, about 2 inches thick. Cut with a heart shaped cutter. Place 3 inches apart onto lined cookie sheet. Bake 400° for 10 minutes. Brush with melted butter and honey and then cook and additional 5-10 minutes depending on oven. remove from oven and brush again with the melted butter and honey.
Let cool until touch. slice in half. Cut the sliced ham and cheese with the same heart shaped cutter. On the bottom side of the biscuits, layer with honey mustard, then 2 slices of ham, and top with cheese. Place the top of the biscuits on top. Bake  350° until cheese is melted and it's warm. About 5-7 minutes. Serve with salad. Happy Eating!x