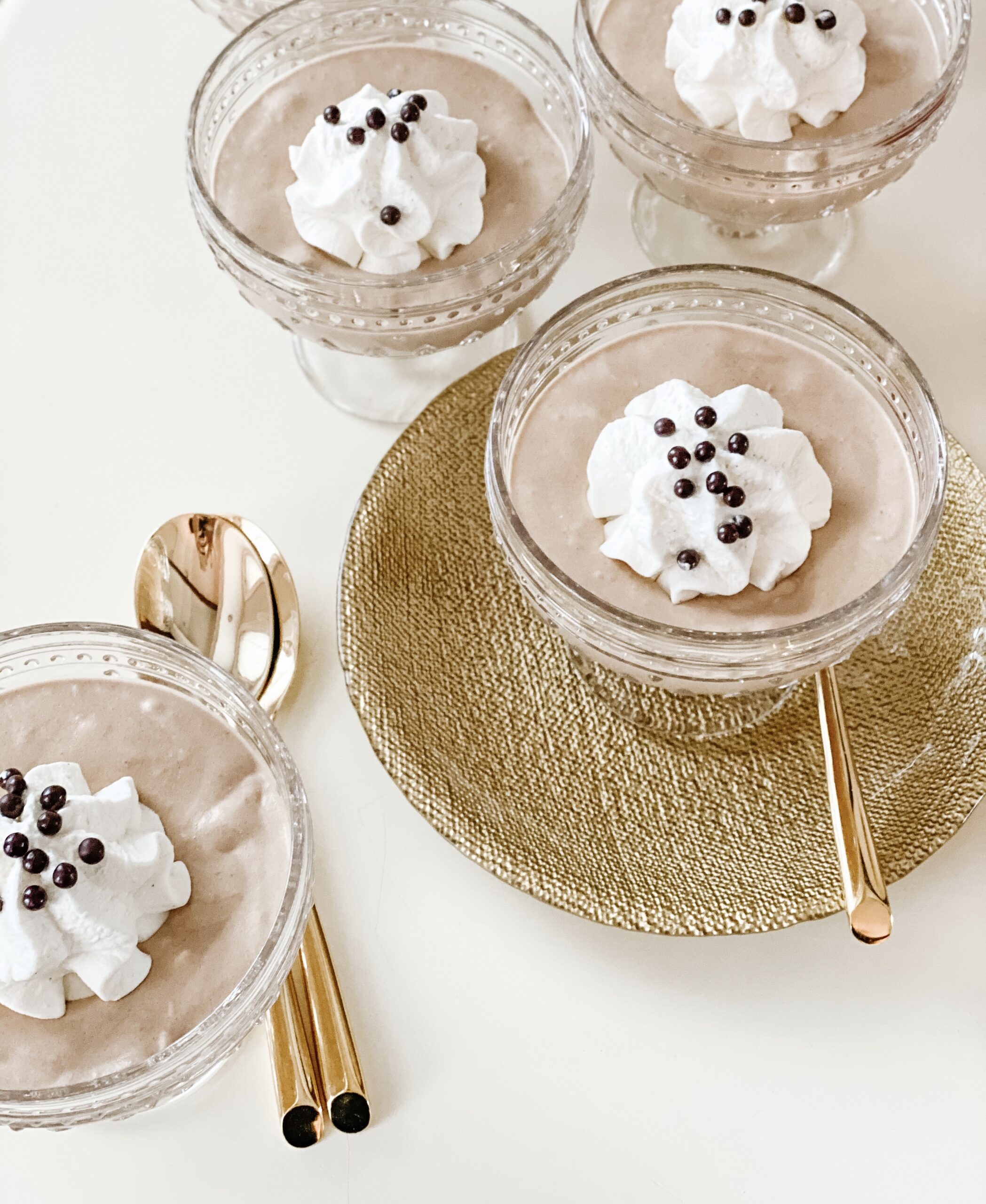 4 eggs – separated
4 ounces chocolate – melted
1 cup heavy cream – whipped
1 teaspoon almond extract
Melt your chocolate in the microwave in 15 second intervals, being sure not to burn. Once the chocolate has melted, let cool for about 5 minutes. Once cooled, beat in one egg yolk at a time with the hand mixer. The egg and chocolate will thicken. Once you have beat in all 4 egg yolks, set aside.
Whip your egg whites in a separate bowl with a hand mixer until stiff peaks. Fold the whipped egg whites into your chocolate mixture. Set aside.
Lastly, bear your 1 cup cream in a third bowl until stiff peaks. I used my kitchen aid for this. Again, fold the whipped cream into your chocolate mixture. Making sure to fold everything really well until you have a smooth pudding like consistency.
Divide evenly into separate serving bowls. Chill them in the fridge for about 2 hours so that they can stiffen into more of a pudding.
The great thing about this dessert, it can be made with a really elegant meal or severed casually with something as simple as a BBQ. Happy Eating!x ✨