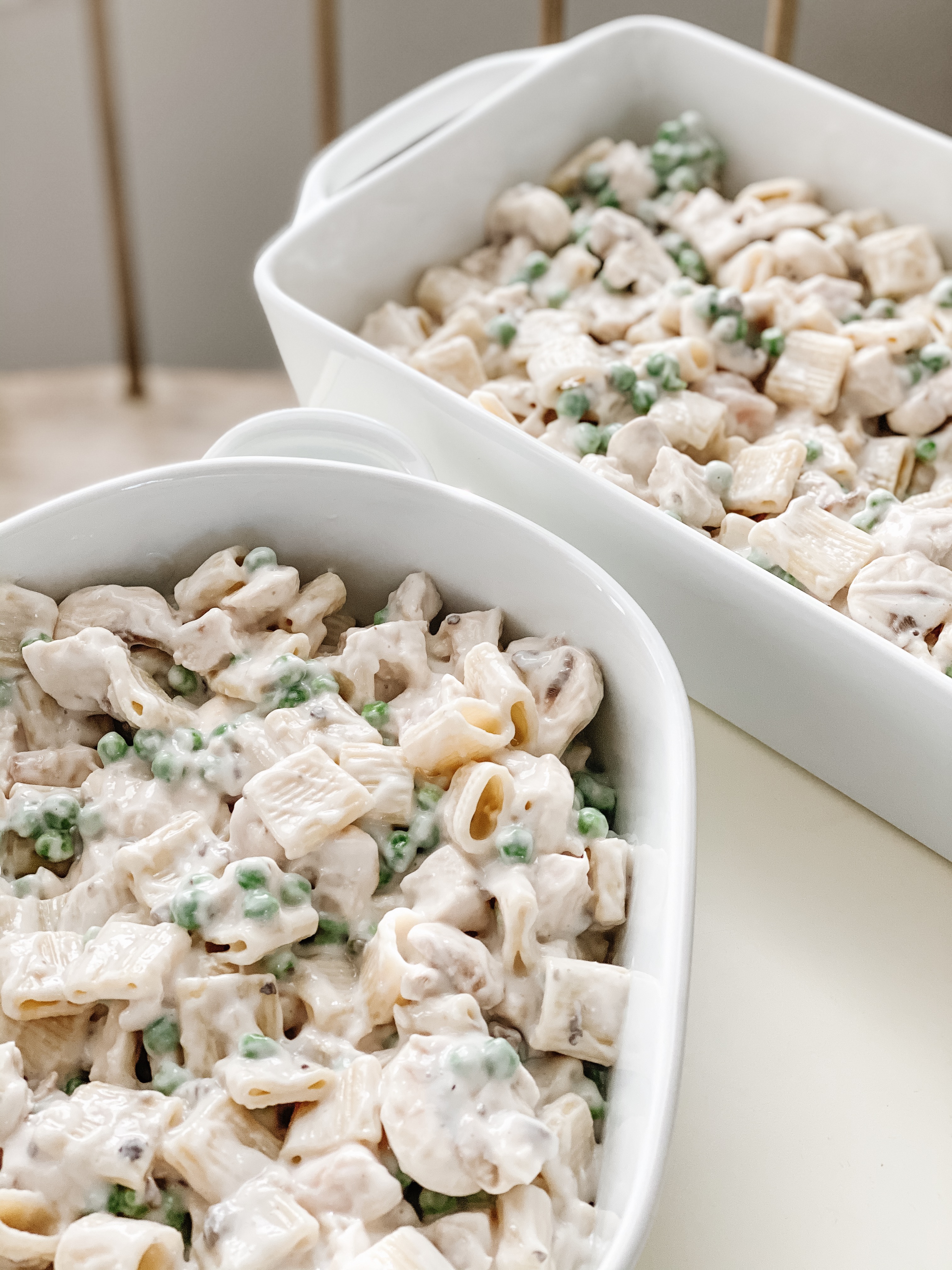 4 chicken breasts – boiled, cubed
1 pound pasta – your choice – cooked according to directions, drained
1 package mushrooms – sliced
1 package frozen peas
3 – 10.5 ounce cans mushroom soup
1-1/2 cups milk
cheddar cheese to liking
1-2 cups panko
In a medium pan boil your chicken breasts until no longer pink when cut through. Drain. Let sit to cool for 10 minutes before handling. Chop the chicken into cubes. Place in large bowl. Set aside.
Cook your pasta choice according to package directions, drain and place in extra large bowl. Set aside.
In a third large bowl combine the 3 cans soup and milk. Whisk until smooth.
Place the chicken in the extra large bowl on top of the pasta of your choice. Then put the mushrooms on top. Pour the sauce over the top and toss. Last, toss in the frozen peas. Place into 9×13 casserole dish. Top with bread crumbs and cheddar cheese. Bake 350° for about 50 minutes. Serve hot with salad and rolls. Happy Eating!x 
*this made two casserole dishes for me. I put on in the freezer for a rainy day! 🙂